Committing a close member to an assisted living facility is not an easy choice to make. Making the move can be a distressing ordeal for everyone involved. However, the experience can be a whole lot worse if your loved one ends up living in poor conditions, a place that does not cater to their needs, or with staff that are unable to provide the level of care that is necessary.
Armed with the right information and guidance, you can save you and your family avoidable inconvenience and make the transition as smooth as possible. In this article, we aim to give you just that and provide you with a checklist for touring assisted living facilities.
Why Do You Need a Checklist for Touring Assisted Living Facilities?
As anyone searching for care facilities quickly finds out, there are a lot of options to choose from. Many of them are well-marketed and, at face value, seem to provide a high level of quality. Many people only find out about their shortcomings the hard way – after they have already committed to some sort of agreement, made payments, and their loved one has already moved in.
To help you avoid some common pitfalls and help you make the best choice you need to be able to sniff out the warning signs, and to know the right questions to ask when visiting assisted living facilities, here's our checklist for touring assisted living facilities.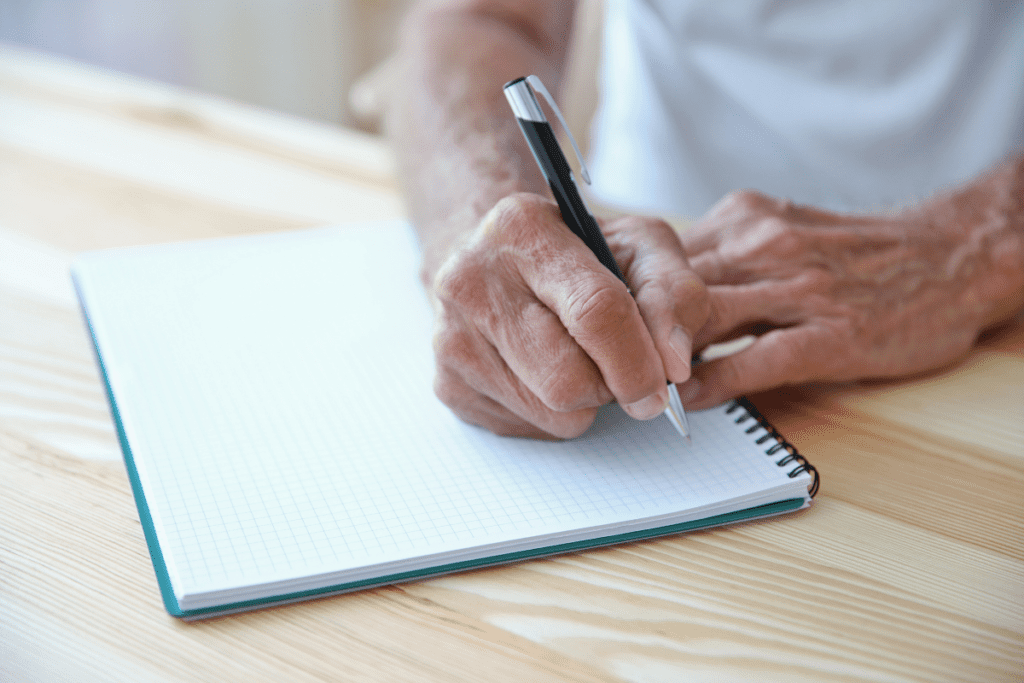 Observe the Appearance and Physical Features of the Facility
During your senior community tours, you can learn a lot by just looking around. Knowing what to look out for can help you come to the right decision.
Pay Attention to Cleanliness and Smells
Observing how diligently staff maintain cleanliness will give you a good indication of the type of conditions your family member can expect to live in during their stay. So during your senior community tours look for telltale signs, look at floors, pay attention to whether or not there are any odors, ask to use a bathroom – take in as much information as you can about the standards of hygiene.
Study the Floor Plans
A glance at how the building is laid out can tell you a lot about how well thought out the location's design is. At a minimum, things like safety should be catered for – emergency exits, fire escapes, and the like. You can also pay attention to details beyond that. For example, some care homes make an extra effort to ensure their facility is easy to navigate, especially when they care for people with memory-related problems.
Visit the Outdoor Areas
A good facility should provide a relaxing environment for the residents. Take a look at the outdoor areas to see if they are conducive. Do they enable the people living there to relax or do recreational activities?
Study Amenities and Location
The mental health of residents is just as important as their physical wellbeing. It is therefore important to look into this during your senior community tours.
Learn the Facility's Event Calendar
By taking a look at the facility's planned events, you get a pretty good idea of how well residents are kept occupied, and whether there are meaningful activities to keep them busy and to provide a respite from their daily routine. It also shows how much attention to detail there is in running the home.
Eat a Meal During Your Tour
There are many horror stories about how residents' diets can be neglected. It is difficult to see this from the outside. You will want to find out information about what kind of food is provided, as well as its quality. There is no better way to check this than to try it yourself.
Ask About Available Amenities
Care homes will claim they provide assistance with the usual needs of seniors. It is crucial that you find out, in detail, what these services are. Will they manage medication, what exactly does housekeeping mean, what entertainment facilities do they offer, what about laundry? Find out as much as possible so that you can make informed comparisons when the time comes to make your choice.
Study the List of Activities for Seniors
To ensure that residents' needs – physical and mental – are properly provided for, the care facility must have a well-thought-out list of activities that cater to the needs of their residents. These might be different clubs providing for various hobbies and interests, things like excursions, or special needs therapy.
Study Care Services
Learn the Staff Members Attitude Towards Residents
At the end of the day, you want to know that your loved one is in good hands. So take the time to read about the staff at the care facility. Is there a long history of complaints? Are there any positive reviews about the place? If you can, talk to people who have experiences they can share.
Ask About The Qualification of the Management Team and Staff
An extremely crucial detail is staff competence. At a minimum, you want to ensure they are adequately trained caregivers. If your family member has special needs – for example, if they need memory care – you should ensure that staff has the appropriate skills and qualifications to provide this.
Study Everything Concerning Payment
Make sure you explore all the options for payment and completely understand the terms and conditions the facility requires. It may be that some payments can be covered by insurance, or perhaps your loved one is eligible for veterans' benefits.
The flip side is that you want to ensure you are aware of any additional costs before you commit to any agreement with the care facility.
Conclusion
Finding a new home, under any circumstances, is quite a big ask. There are many details that must be looked into, and a thousand considerations to take into account. For the elderly, who are especially vulnerable, it only makes sense that finding a place for them to be comfortable requires even more thorough evaluation. Having a touring assisted living checklist handy as you go about your search is a great way to ensure you are on your way to making the right choice.