Life begins after 50, right?
Assisted Living Facilities are far from offering seniors only a place to sleep and eat in. Instead, most active senior living communities currently provide older adults with active, adventurous, and engaging activities, making their lives happy and healthy.
So what are the benefits of senior living activities, and what types of them are modern assisted communities offering? Read on in our article.
Why Are Activities Important for Seniors?
A recent American study found that active seniors have better overall mental and physical health. Conversely, the absence of activity can lead to cognitive problems, social issues, and the loss of mobility.
This is precisely why it's essential to find an active senior living facility that provides its residents with various physical and social activities. The Colonial Assisted Living community offers all kinds of activities in order to provide seniors with a healthy and diverse pastime.
Benefits of the Activities for Seniors in Assisted Living
Activities play an essential part in stimulating seniors' bodies and minds. And here's how:
Stimulate mental health. Mentally stimulating activities can help keep the seniors' minds sharp and reduce the risks of cognitive problems or memory loss.
Reduce isolation. Loneliness and social isolation can cause problems, such as dementia, anxiety, depression, heart disease, and problems with blood pressure. Social activities can reduce the risk of these problems.
Preserve physical health. According to the National Institute on Aging, inactivity may cause severe problems of losing the ability to do things on your own more so than aging. Additionally, exercises can help with blood pressure, improve strength, sleep, and balance.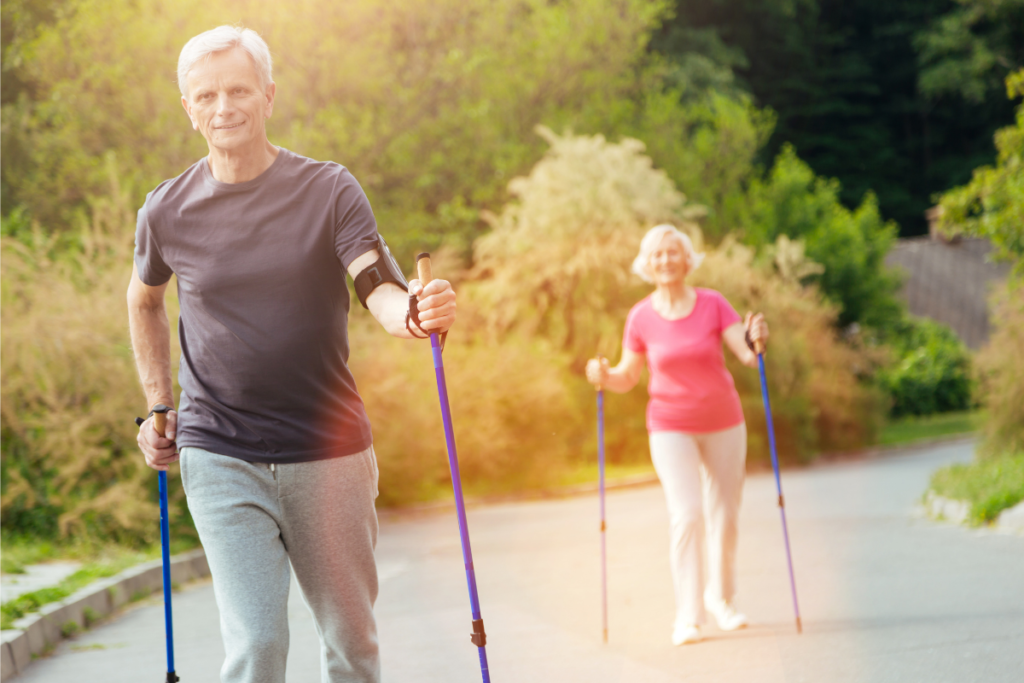 What Activities Сan Seniors Choose?
Group Exercise Classes
Attending a group exercise class is an excellent way for seniors to exercise in a safe environment – there will always be professionals ready to help in case of any issues.
Yoga, aquatic aerobics, or functional fitness can help elderly adults gain balance, stability, and even independence in their daily life.
Walking Clubs
Walking can be a perfect opportunity to spend some time with other seniors and improve their overall state at the same time. Breathing in the fresh air, smelling flowers, walking in the forest, having picnics can help the older adults immerse themselves in nature.
Gardening Clubs
Gardening clubs can be an enjoyable outdoor activity for seniors for socializing and taking care of the plants at the same time. These don't necessarily have to be activities that require much agility. Raking, watering, or seed placement would also be a great option.
Gardening requires manual labor, so it provides some cardiovascular benefit, according to the UNC Health physician. Such activities can also reduce stress by giving seniors a chance to focus on one task at a time. Moreover, gardening boosts vitamin D levels, which benefits the seniors' immune systems.
Book Clubs
Studies show that people over the age of 65 spend more time reading than the younger generation. So why read alone if seniors can enjoy good company in a book club?
By organizing retirement community book clubs, residents can not only read books but also discuss their interpretation and find friends of interest.
Art Classes
Seniors need to express their creative side and let their artistic spirit flow. And art classes are another great and creative option for seniors to manage pain and deal with memory loss.
Art classes can involve everything from painting and coloring books to crafting, scrapbooking, and pottery. They are not only great for bonding with others, but they can also reduce stress and even improve brain function.
Trips and Excursions
Curiosity doesn't wane with age, and there is a lot to be found in senior cultural activities to satisfy it. Visiting museums, going on historical tours, attending special events, cruises, or simply going to a neighboring city can be a great opportunity for elderly adults to socialize and have a little getaway from their routine.
Music Therapy
Previous research shows a tremendous positive impact of music therapy and musical stimulation on physical, emotional, spiritual, and psychological levels.
Music therapy activates memories and positive emotions by stimulating cognitive functions – whether they're connected to special moments, holidays, or seasons. For seniors with dementia, such therapy can help in reality orientation.
Dance Classes
Dancing is not only a fun activity, but it is also one that can help keep residents fit. Ballroom, swing, line dancing – numerous options can help seniors have some fun and maintain a healthy level of exercise. Plus, it's an excellent opportunity to meet people and socialize.
Cooking
When seniors move into assisted living residences, the thing they miss most is cooking. However, cooking classes are a great way to bring the old memories back and have fun while preparing different meals.
Games
Playing games is one of the most fun activities for seniors in assisted living. This kind of pastime helps improve seniors' brain health and protect thinking skills in old age. What's more, board games promote connection; thus, they can help fight stress and boost serotonin levels.
Here are a couple of games that help:
Scrabble
Chess
Jenga
Trivia
In addition to board games, Nintendo's Wii gaming choices can be another excellent opportunity to play basketball, bowling, tennis, or golf with single button clicks or joysticks.
Conclusion
Colonial Assisted Living understands the importance of staying socially and physically active. And this is exactly why we do everything possible for our residents to enjoy a wide variety of events and entertainment, provide common areas to find new hobbies and friends, as well as a professional staff ready to keep you thriving.
Contact us and find out more about the engaging and fun activities we provide for our senior community!